The farm is looking wonderful at the moment – the garden beds alongside the Guest House and on the walkway from the Cellar to the Restaurant & Art Gallery are filled with bright aloes and flowering crassula, restios & antennaria. The blooms have brought with them an abundance of bird life and cold misty mornings are giving way to crisp days and dramatic sunsets, each providing a romantic backdrop for the plant and garden sculptures.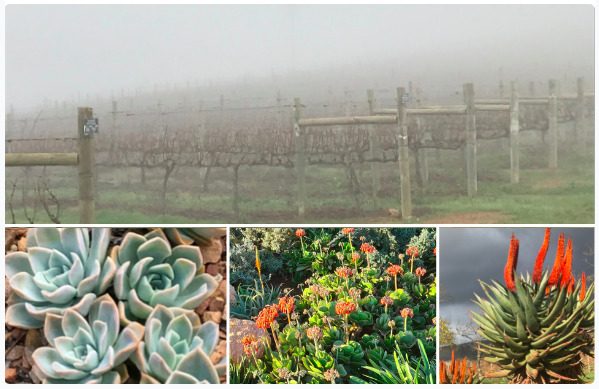 We so enjoy welcoming visitors to revel in the beauty of the farm and can't wait to welcome you to South Hill – click here to find out more about our accommodation options.
Our Tasting Room and Restaurant remain closed due to COVID restrictions but we hope it won't be too much longer until we can open again. Until then, follow our updates on our social media
Keep warm and stay safe,

Kevin, Sandy and the South Hill team.