South Hill Restaurant & Art Gallery
Open every Wednesday  to Sunday 08h00 to 16h00
Wine Tasting as above
Closed Monday & Tuesday (enquiries welcome)
Wine sales 7 days per week
Enjoy a leisurely breakfast, a generous country style lunch or to celebrate special times
Special events and group bookings events@southhill.co.za
Call +27 (0)68 295 3128
At South Hill we strive to create the quintessential neighbourhood restaurant in Elgin, somewhere to kick back and relax – enjoy a leisurely breakfast, a generous country style lunch or to celebrate special times – a romantic meal, wedding, birthday lunch or make merry with a glass of your favourite South Hill wine.
South Hill is the kind of place you can feel comfortable coming with a group of friends or the entire family for long, lazy breakfasts & lunches with lashings of our delicious cool climate award winning wines.
French doors open onto spacious lawns which provide loads of space to have a game of croquet, kids & dogs to run, or to sip and savour a glass of crisp, cool climate wine overlooking an amazing sunset.
Wherever possible we source ingredients from our kitchen herb & vegetable garden and local suppliers. Our menu includes generous, delicious country platters and tapas accompanied with homemade breads and relishes. Daily specials and Sunday Feast lunches ensure seasonal variety.
With South Hill wines sold at cellar door prices to take home or enjoy at the table; great quality, healthy fresh food and our knowledgeable, friendly and happy team – you are in for a treat.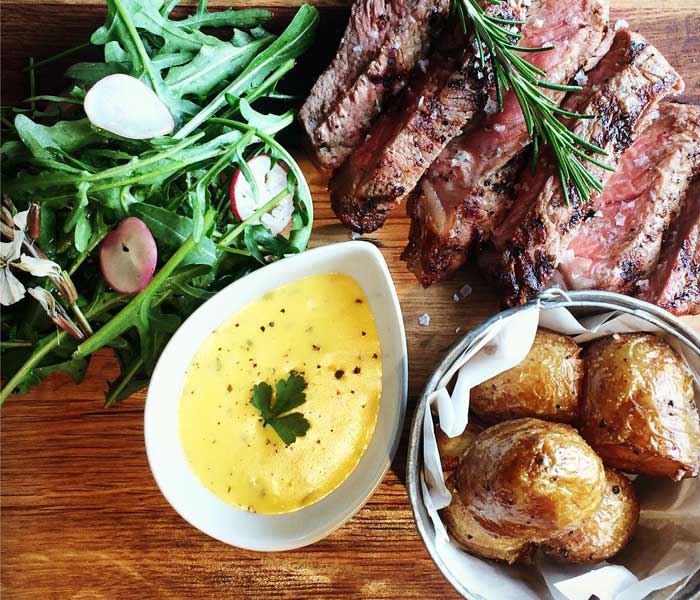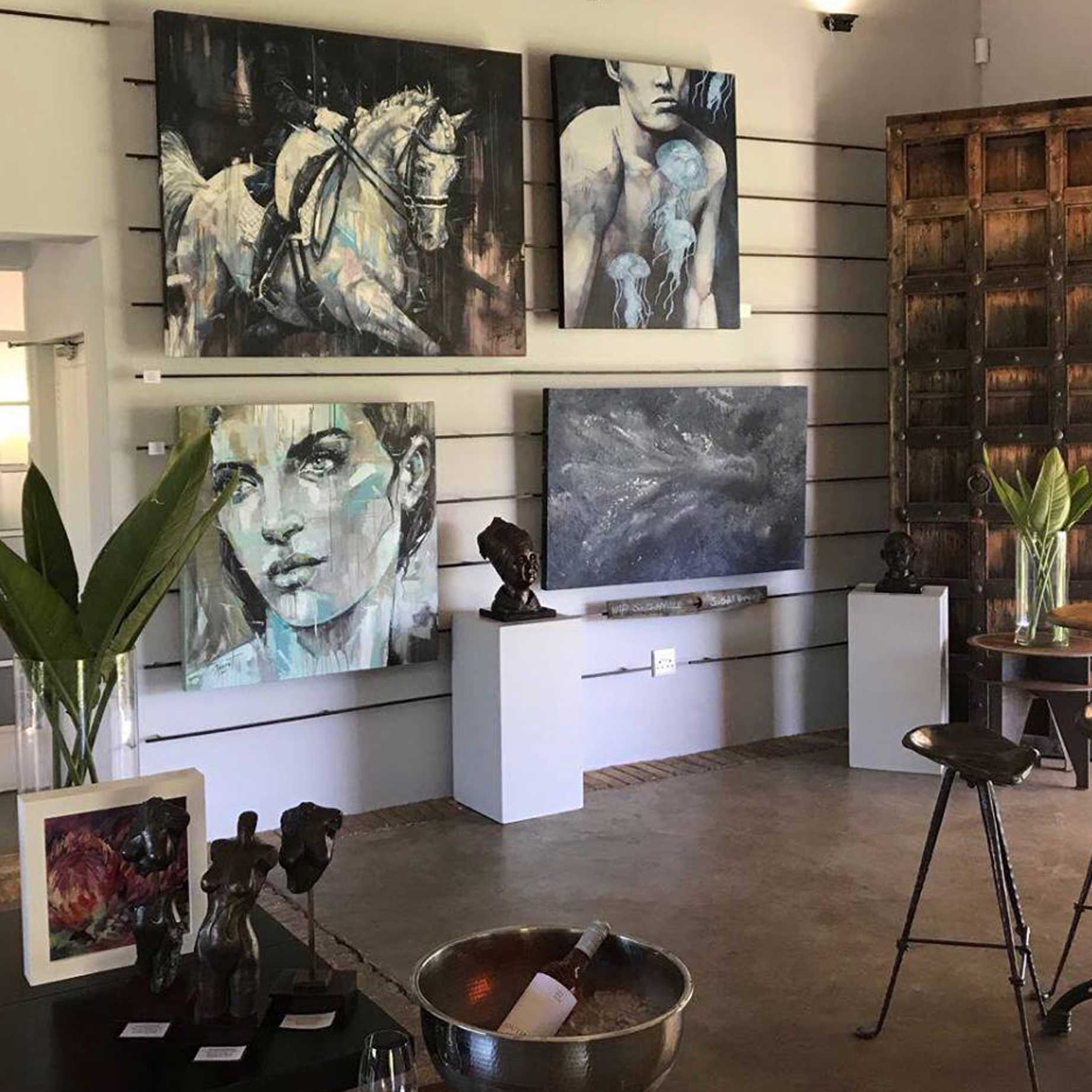 Situated in our restaurant space and showcasing an eclectic collection of contemporary South African art representing a number of established and emerging artists, South Hill offers a variety of artworks that include paintings, small and large scale sculptures, photography, ceramics and mixed medium works as well as selected conceptual work. Exhibitions are created to provide a market both for the represented artist and collector with artworks offering investment potential at affordable prices.
Our current permanent installation is the Barrel Art Collection. Conceptualized by South Hill owner Kevin King's passion for both wine and art, the main focus highlights the synergy between art and wine making. The result is phenomenal and the positive reaction a true testament to the imagination, individuality and innovative edge the artists have given to create this the first Barrel Art Collection.
South Hill values the important role of artists in South Africa and aims to continue providing platforms and inspiration for artists to receive exposure and opportunities to showcase their creativity.
For selected professional artists and suitable for solo or small group shows, South Hill is available to hire. For enquiries or to send submissions of your work, please contact info@southhill.co.za.
TRADING HOURS
Open every Wednesday  to Sunday 08h00 to 16h00
Wine Tasting as above
Wine sales 7 days per week
Closed Monday & Tuesday (enquiries welcome)
© 2023  South Hill Vineyards
Designed & Cared for by The Divine Project House